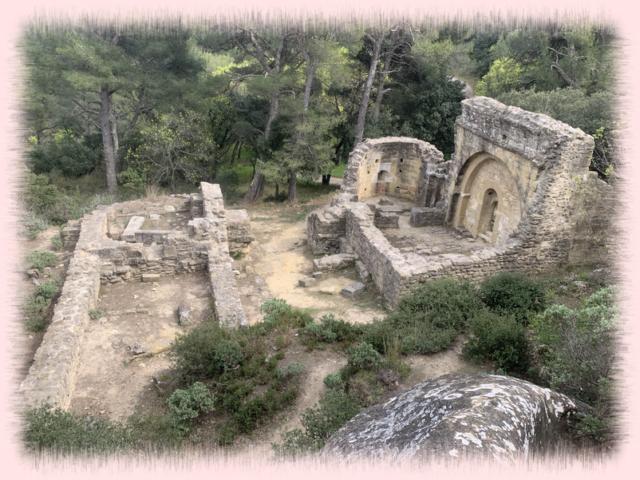 Une parole, un regard & tout commence.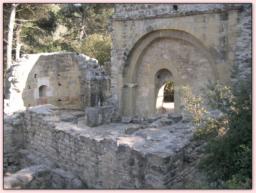 The chapel Saint - Mary, XIIth century, had to be a place of worship for the inhabitants of surroundings and the pilgrims of passage. Symmetrical in comparison with its axle north-south, the arch was supported by doubleaux arches; a nice paving, to a great extent engraved in the rock, is well enough kept.

A memorial medal of Loïse de Lorraine, dated of 1576, was discovered under an important mass of rubbles.

In later epoch, its destination was changed. The apse, reserved for worship, was separated of nave by a low wall. Nave becomes then a public place: house, hermitage...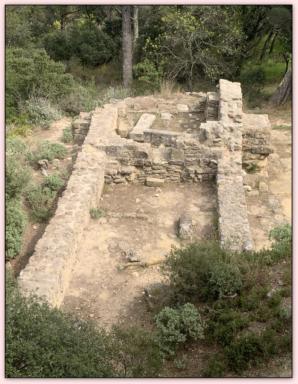 The chapel Saint-Jean introduces numerous resumptions pointing out several stages of building which return his uncertain dating. Nave overlooks the apse directly and does not introduce span of transept.
l been found by numerous elements of a Roman temple: acrotères, pieces of cornice, architrave, column certifying its existence nearby, in the lowland, north side.
Thanks to a study accomplished by Madam A. Roth-Congès, a restitution of this temple is displayed in the museum as well as the most part of the elements found on place.