UNE PAROLE, UN REGARD ET TOUT COMMENCE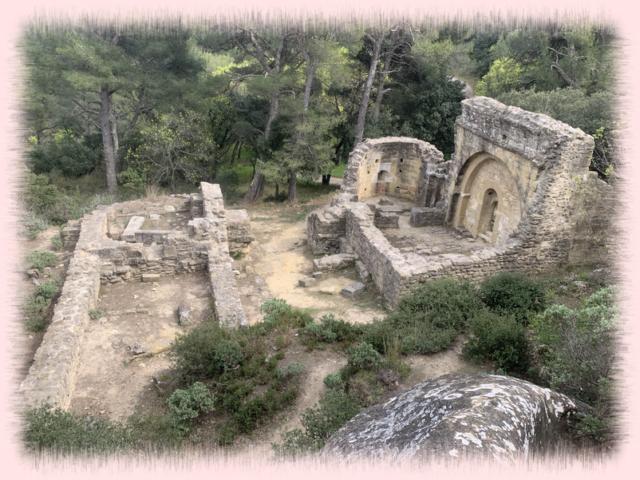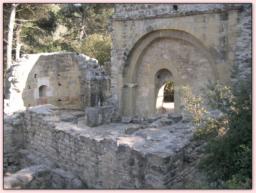 The chapel Saint - Mary, XIIth century, had to be a place of worship for the inhabitants of surroundings and the pilgrims of passage. Symmetrical in comparison with its axle north-south, the arch was supported by doubleaux arches; a nice paving, to a great extent engraved in the rock, is well enough kept.

A memorial medal of Loïse de Lorraine, dated of 1576, was discovered under an important mass of rubbles.

In later epoch, its destination was changed. The apse, reserved for worship, was separated of nave by a low wall. Nave becomes then a public place: house, hermitage...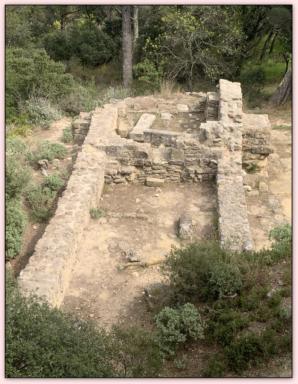 La chapelle Saint-Jean présente de nombreuses reprises indiquant plusieurs phases de construction qui rendent sa datation incertaine.
La nef donne directement sur l'abside et ne présente pas de travée de transept.
Il a été trouvé de nombreux éléments d'un temple romain : acrotères,  morceaux de corniche, d'architrave, de colonne... attestant son existence à proximité, probablement dans la plaine, côté nord.
Grâce à une étude réalisée par Madame A. Roth-Congès, une restitution de ce temple est exposée au musée ainsi que la plupart des éléments trouvés sur place.